Two-time 100-meter Olympic gold medalist Usain Bolt withdrew from the Jamaican Olympic Trials on Friday after suffering a Grade 1 hamstring tear.
Bolt won his 100-meter semifinal heat with a time of 10.04 seconds. He complained of a tight hamstring after his preliminary race on Thursday, and the pain resurfaced after his semifinal run.
Bolt offered details of his status in a tweet.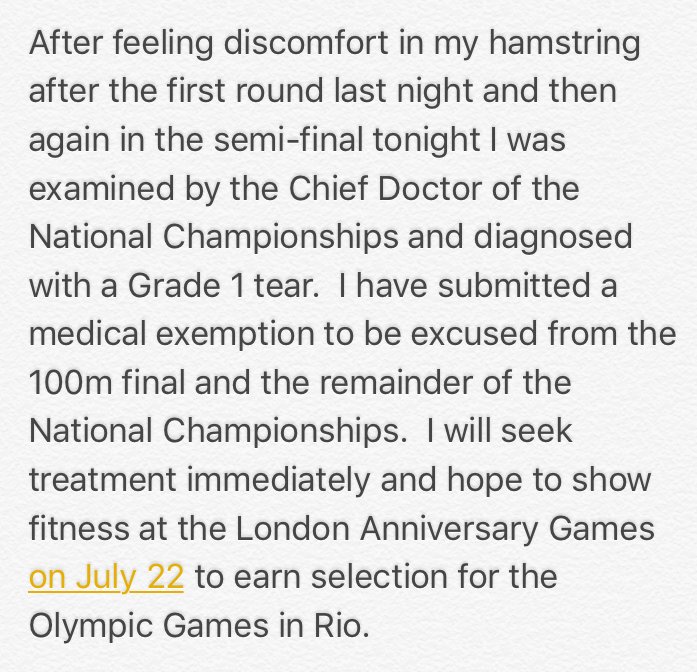 He also tweeted that he was starting the recovery process right away, showing a photo of himself with electrodes on his legs at physical therapy.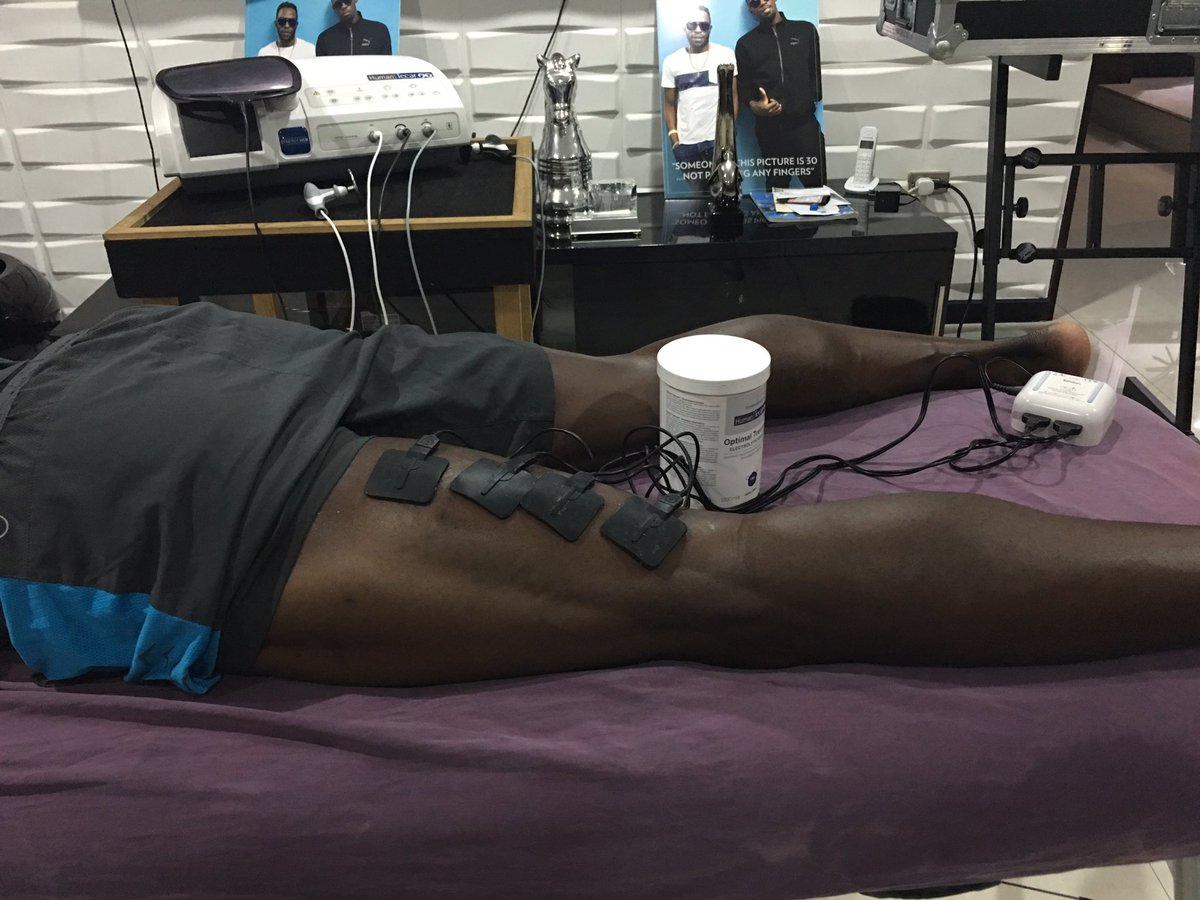 Jamaican newspaper The Gleaner reports that Bolt also complained about athletes being brought onto the track too early, causing him to run "cold."
Despite missing the trials, Bolt could still compete in Rio. The Jamaica Athletic Administrative Association selection policy allows for medical exemptions, so long as athletes can prove the injury prevented them from competing at the trials.
Bolt, dubbed "the world's fastest man," is hoping to head to Rio with the opportunity to earn gold in all three of his events — the 100 and 200 meters and 400 relay — for the third consecutive Olympics.
Read More at: USA Today
Follow our Blog for updates, and Visit us at:
Metro Caribbean Official Website
Metro Caribbean Instagram Page